As we move from one year to the next, it's natural to take stock. We're incredibly proud of the extraordinary care, compassion, and professionalism that Libertana provides to our clients on a daily basis. In addition to our company's professional responsibilities, we strive to do more. We aspire to be a company who leads from the heart, with targeted philanthropy, creative educational opportunities, and awareness campaigns. In 2021, we have achieved this and more. We re-visit some of Libertana's organizational initiatives, community endeavors, and philanthropic investments we've made in 2021. We look forward to expanding upon on our out-sized impact for years to come.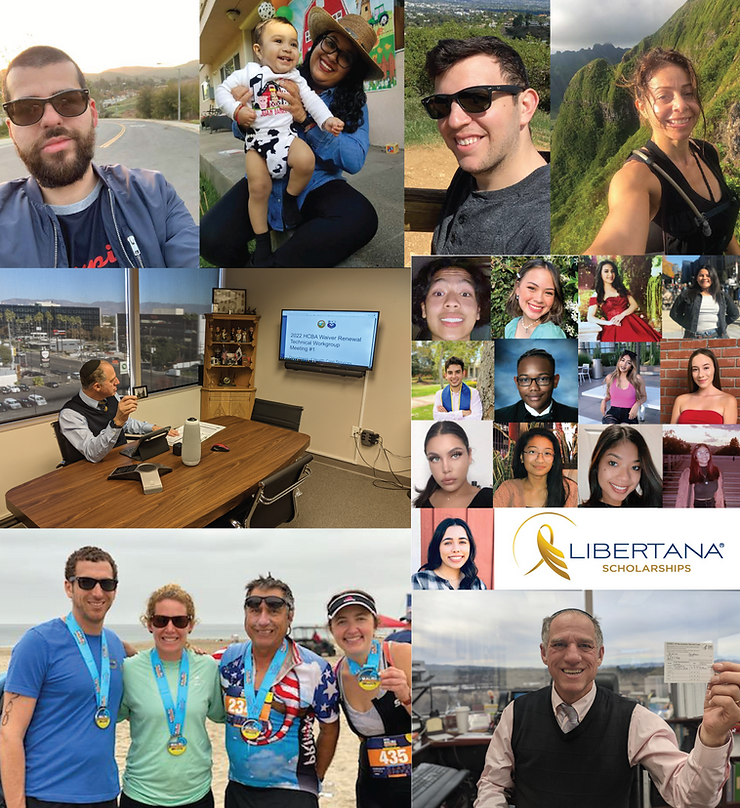 Philanthropy
Libertana Home Health is dedicated to supporting the communities in which it works. Earlier this year, Executive Director Jonathan Istrin made a donation to the Tuskegee Airmen Scholarship Foundation (TASF) to fund a scholarship helping bring local students into the STEM disciplines.
The Tuskegee Airmen were the first African-American airmen and military pilots who served in World War II. The TASF honors these brave fighters by providing scholarship assistance to students who are financially and academically eligible, and who will use the funds to go to college. As of 2020, the foundation has given over 1,300 scholarships totaling more than $1.7 million to help socio-economically disadvantaged students studying aviation, aerospace, and science technology in college.
Earlier this year, we started an inter-organizational competition in partnership with Charity Miles. Employees tracking their exercise miles compete against one another in pursuit of a monetary award to provide to the charity of their choice. Through this initiative, Libertana and our employees have raised money for The Leukemia and Lymphoma Society, the Muscular Dystrophy Association, Every Mother Counts and more. This friendly competition has certainly paid dividends – in both exercise and donations! We're so excited to continue our partnership with Charity Miles in the coming year.

Community Building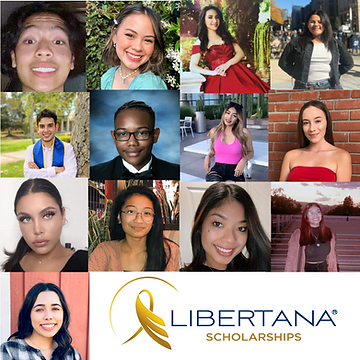 We believe profoundly in the transformative power of education, and we strive to support our employees, their families, and our community whenever we can. And earlier this year, Libertana announced its second class of Libertana Scholarship recipients – a group of 13 university and junior college students from around the country who have demonstrated perseverance and dedication to their studies during the.
Libertana awarded scholarships of $500 and $1000 to the students, who attend institutions like UC Davis, University of Houston, UC Irvine, Grand Canyon University, California State University, Northridge and Los Angeles Pierce College.
In 2020 and 2021 Libertana partnered with Project Roomkey. The initiative was launched to provide housing to elderly, disabled, or individuals otherwise at greater risk for contracting Covid-19 and are currently experiencing homelessness. The program utilizes vacant structures, like hotels, to provide temporary housing for those in need of shelter. A lack of housing is a seriously precarious position, especially during a deadly pandemic that spreads in public spaces. Project Roomkey was established to ensure the most vulnerable members of our community can have a roof over their heads and resources to help them with daily needs.
Awareness
Through Libertana's public channels, we've shined a light on important health, social, and organizational initiatives. On our social media channels and right here on this blog, we consistently aim to inform, educate, and inspire our community and the wider public. This year, we've highlighted national health initiatives, mental health, breast cancer, and immunization awareness, the importance of sun protection, the value of quality sleep, and how we can honor the elderly in our community. These are just a few of the many topics we've covered in the last year. We look forward to using our voice and platform in support of the causes near and dear to our heart.
Executive Director of Libertana Jonathan Istrin served on the California Department of Health Care Services (DHCS) new Technical Workgroup to examine health care providers' renewal process for Home and Community-Based Alternatives (HCBA) waivers. This workgroup is an opportunity for the State to hear from experts on the front lines of the HCBA industry.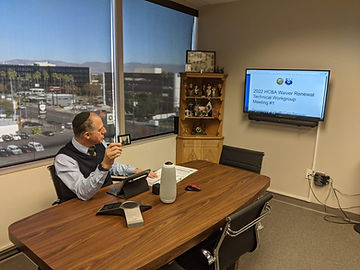 A key member of the front lines, Jonathan's involvement in the workgroup brings an authoritative, experienced voice to the waiver renewal process as he's led a team with decades of expertise in health care case management that serves at the forefront of public health policy in the state.