Libertana Contributes to Project Roomkey During COVID-19 Pandemic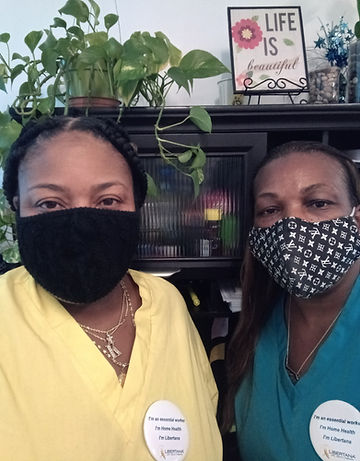 As the COVID-19 pandemic enters its seventh month, housing insecurity in communities across the country is reaching unprecedented levels. For Los Angeles, the coming months could be an inflection point in the city's intractable homelessness problem.
At Libertana, we've long sought to improve lives in our community. Whether through harnessing innovative technology to provide best-in-class care to our patients or offering employment training programs to local youth, we feel we have a deep responsibility to give back to the community in which we are based.
The issue of homelessness is no different; and Libertana is proud to partner with Project Roomkey to help improve life for our neighbors experiencing homelessness during the COVID-19 pandemic. Project Roomkey is a program developed by the State, the Los Angeles County Department of Health Services (DHS) and the Los Angeles Homeless Services Authority (LAHSA) to temporarily house individuals experiencing homelessness in motel and hotel rooms that have been vacant since the onset of the pandemic. This critical program offers a housing lifeline to many of our most vulnerable populations during this difficult time.
Libertana is proud to have partnered with the DHS to bring enhanced care services to Project Roomkey. Our team is working to provide bathing and personal hygiene services, medication reminders, and housekeeping and laundry, helping the most vulnerable in our communities get the care they need during this difficult moment.
Project Roomkey was established by California Governor Gavin Newsom in March to house elderly individuals experiencing homelessness. Over the ensuing six months, Project Roomkey provided temporary housing to more than 4,000 individuals across Los Angeles County, an unprecedented effort that helped save lives during a precarious moment.
Amid difficulties in funding, authorities announced that Project Roomkey will sunset early next year, with current residents being transitioned to other modes of temporary housing. Despite this, Libertana remains proud to contribute to such a noble cause. During this difficult moment in our nation's history, we all have a role to play in assisting our most vulnerable neighbors.
As the COVID-19 pandemic continues to pose new challenges in our community, Libertana remains committed to harnessing the latest technological and policy-based solutions to make a difference.