Libertana Executive Director Donates to the Tuskegee Airmen Scholarship Foundation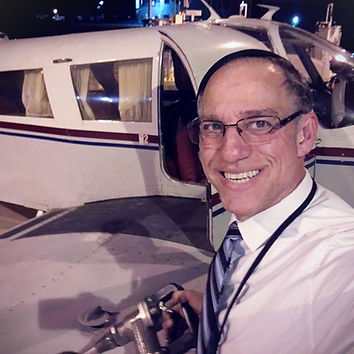 Libertana Home Health is dedicated to supporting the communities in which it works. Earlier this month, Executive Director Jonathan Istrin made a donation to the Tuskegee Airmen Scholarship Foundation (TASF) to create an annual scholarship fund to bring local students into the STEM disciplines
The Tuskegee Airmen were the first African-American airmen and military pilots who served in World War II. The TASF honors these brave fighters by providing scholarship assistance to students who are financially and academically eligible, and who will use the funds to go to college. As of 2020, the foundation has given over 1,300 scholarships totaling more than $1.7 million to help socio-economically disadvantaged students studying aviation, aerospace, and science technology in college.
"At Libertana Home Health, we truly believe in the transformative power of education and supporting students on a path of achievement in STEM," said Istrin. "The Tuskegee Airmen Scholarship Foundation has a long history of bringing students from diverse backgrounds to the STEM field, and it is our pleasure to support this important effort for students from the Los Angeles area."
An avid civilian aviator, Istrin felt personally connected to TASF, which has 57 local and autonomous chapters across the United States. The chapters aim to preserve the Tuskegee Airmen's legacy, and they offer pilot license training and programming. Each year, more than 130 students apply for the $1,500 scholarship, and among those, 40 receive one. Students can apply starting in September, and the winners are announced the following spring.
Donors like Istrin are often highlighted in TASF's monthly newsletter and may be able to meet the recipient of the scholarship.
Istrin's gift comes as Libertana announced its inaugural class of Libertana Scholarship recipients – a group of 20 university, junior college, and vocational program students from around the state who have demonstrated perseverance and dedication to their studies during the COVID-19 pandemic. Libertana awarded $16,000 in scholarships to the students, who attend institutions like UC Berkeley, USC, UC Davis, California State University, Northridge and Los Angeles Pierce College.
"I'm honored to be able to contribute to such a meaningful cause," said Istrin. "Education is essential to our organization's ethos. I know that my donation to TASF will help empower the next generation of STEM leaders to change the world for the better."