Libertana Executive Director to Participate in DHCS Technical Workgroup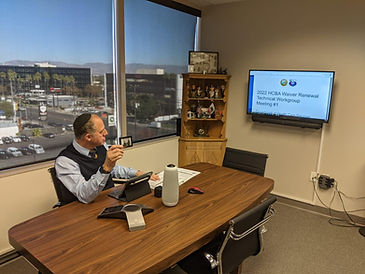 We are excited to announce that Executive Director of Libertana Jonathan Istrin is serving on the California Department of Health Care Services (DHCS) new Technical Workgroup to examine health care providers' renewal process for Home and Community-Based Alternatives (HCBA) waivers.
With over three decades in the home health care industry, Istrin has been a consistent innovator, a champion for expanding access to low-income and disabled Californians, and a leader who has helped to inform statewide industry best practices.
"I am thrilled to participate on this vital panel alongside fellow leaders in the industry – to improve the health care options and care of low-income and disabled Californians," said Istrin. He added "as the outbreak of COVID-19 has made abundantly clear, access to affordable, safe, and effective health care options in the home and community-based alternatives space are needed now more than ever."
The DHCS is a department within the California Health and Human Services Agency that finances and administers multiple individual health care service delivery programs to low-income and disabled Californians. Experts in the field will participate in the workgroup to provide technical input on needed changes to the HCBA Waiver process, address any current policy challenges, offer improvements to safeguard participant health and safety, and offer ways to increase access to waiver services.
This workgroup will serve as an opportunity for the State to hear from experts on the front lines of the HCBA industry. A key member of the front lines, Istrin's nomination to the workgroup brings an authoritative, experienced voice to the waiver renewal process as he's led a team with decades of expertise in health care case management that serves at the forefront of public health policy in the state.