Supporting Essential Workers as a Society and an Organization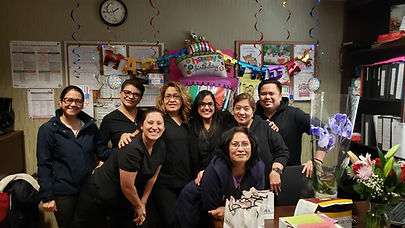 Supporting Essential Workers as a Society and an Organization
Over 55 million people in the United States are deemed essential workers and have been responding admirably on the frontlines for over nine months. Layers upon layers of PPE, mental and financial distress, and uncertainty on when this will all end are just several of the many hardships our frontline workers have persistently dealt with on a daily basis.
It is our societal duty to support essential workers who have been caring for our country during a most unprecedented and turbulent period. And its employers' duties to ensure employees are supported both monetarily and non-monetarily to instill positivity and optimism for the future.

How the general public can support essential workers – gratitude, grace, and encouragement
While the physical health of workers is largely focused on and is certainly quite important, we must not forget the mental, emotional, and financial tolls that this once in a century event has had on those on the frontlines. Physical health is just one part of a person's overall health and only one facet of a person's wellbeing.
It is necessary that we find ways to protect not only the physical health of frontline workers but also look for avenues to uplift their wellbeing, support their personal goals, and demonstrate our society's collective gratitude for their essential work. Luckily, small acts of kindness and corporate responsibility initiatives can go a long way.
In March, when this was all beginning, we saw various displays of gratitude around the world, whether through minutes-long applause, positive messages written in chalk on sidewalks, or homemade thank you cards delivered to hospitals and healthcare facilities.
Making essential workers feel heard and seen is not just the responsibility of commonplace citizens but also that of their employers. As leaders in the field of healthcare, we have the power to actively change and improve the environment and culture in which those on the frontlines work.
Not only should work conditions be safe and work expectations be fair, but organizations should actively find new ways to support staff in various facets of life and wellbeing. This can include anything from fostering community among teams through team-building exercises, developing organizational outlets to strengthen mental and emotional health, and creating financial and educational opportunities.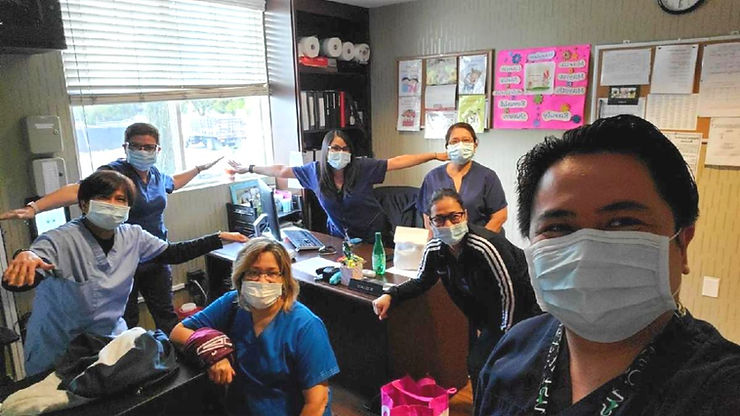 Investing in employees is about more than a paycheck
Employment is a two-way street. Organizations can only go as far as their employees take them. To ensure a collaborative, successful workplace, it's vital to invest in staff in creative ways. In the health care sector, during a pandemic, this investment is all the more important. Here are some ways Libertana has prioritized investing in its employees:
1. Investing directly in employee education through tuition reimbursement
Education can be expensive, and we believe it's mutually beneficial for both our organization as well our employees to mitigate the cost barrier to higher ed. Because of this, it is the policy of Libertana to encourage employees to take advantage of the available educational opportunities in areas contributing to the improvement of their current job duties and performance.
Our tuition reimbursement program offers employees tuition reimbursement for courses taken to further their academic success, personal empowerment, as well as add to their impact as employees. Whether it's a certificate program, a bachelor's degree, or a post-grad degree, we want to ensure Libertana employees are supported to fulfill their educational pursuits.
2. Encourage educational opportunity among employee family members
Libertana recognized that to truly empower employees, investing in their own education isn't enough. To properly encourage and support the next generation of leaders, it's vital to invest in the children and grandchildren of employees. We started the Libertana Scholars program – an initiative to award $1000 and $500 grants to the children and grandchildren of Libertana employees enrolled in an accredited four-year university, junior college, or vocational program.
This program demonstrates our commitment to support our employees through more than just a paycheck. We are committed to investing in the future educational and career endeavors not just for our employees, but for their families as well.
3. Supporting the entire community
Libertana's Executive Director, Jonathan Istrin, is an avid aviator. To support his passion and the younger generation, Istrin created an annual scholarship fund to the Tuskegee Airmen Scholarship Foundation (TASF) to bring local students into STEM disciplines. By demonstrating support for the next generation, even outside of Libertana, Istrin signals to employees the priority of our community's well-being.
4. Curating a culture of upward mobility
Many long-time employees at Libertana have a similar career trajectory. They often work in the field, interfacing directly with clients, and gain on the ground experience. This field work helps our employees see the frontline impact of our services and better grasp the needs of clients. It's not uncommon for Libertana employees to transition from the field to the office full-time. By utilizing their field experience in higher level positions, they take their learnings and scale them to have a greater impact on the clients we serve. By ensuring a clear path of upward-mobility within an organization, we're able to recruit new employees and instill a collective growth mindset throughout Libertana's work culture.
Investing in staff education, providing scholarships, supporting the community, and instilling a culture of growth make it clear that Libertana not only cares about work performance, but also the entire well-being of our employees.
As our frontline, essential workers continue to show up for work, don layers of PPE, and devote every ounce of energy they have towards caring and providing for our nation, it is incumbent upon our society to return that support with gratitude and grace. As an employer, we must also not forget the importance of reciprocity and the great power of kindness. With these guiding principles, we are constantly pursuing new creative ways to support frontline workers and all our employees to ensure a brighter, more prosperous, and fulfilling future.