Thanksgiving Table Topic: Family Health History
Thanksgiving is a time for us to celebrate our relationships and express gratitude for loved ones. It's a holiday to take a moment. To check in with loved ones and to share a meal. While we all know the Thanksgiving basics – the turkey, the stuffing, whether your family prefers fresh cranberries or those from a jar…there are some things we may not know about our family – their health history, and how it may affect other members in the family. In 2004, the U.S Surgeon General declared Thanksgiving Day as National Family Health History Day. This important recognition adds a new layer to the Thanksgiving experience. Not only is it a time to gather at the dinner table, it's also a day to ensure you're informed of your family's health history. While you gather around the table this year, our Libertana family encourages you to start a conversation with your family about health history. You may be surprised at what you find!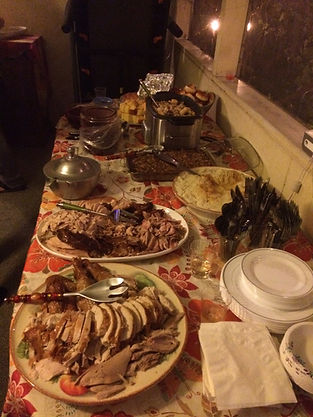 A complete understanding of preconditions and health trends can help you prioritize ways to promote your own health. In fact, with many illnesses, knowing if your predisposed can help lead to early detection or provide preventative health options that will reduce the risk of hereditary diseases. Knowing your family's health history enables you to prep an action plan and can help fellow family members live longer, healthier lives.
So, how can you collect your family's information in a meaningful, approachable way? Here are a few suggestions to try:
Create a genealogy tree. Come to this discussion prepared with a pen and paper and map out your family tree. You can include as much health information as your family members provide. This is not only informative, but also a great activity to educate any young members of the family about the details of family history.
Ask questions. Some examples of important queries may be:
Do you or anyone else in our family have any chronic diseases, such as heart disease or diabetes, or health conditions, like high blood pressure or high cholesterol?
Have you had any other serious diseases, such as cancer or stroke? What type of cancer?
And if the answer is 'yes' to any of the above, how old were you when you were diagnosed?
Have your family prepare a list of additional health questions to ask members who couldn't attend Thanksgiving. Family health histories can be like puzzles. To truly understand your own risks, it's valuable to have as much information as possible. So be sure to reach out and check in on family members who may not be at Thanksgiving. Don't forget to check in with how they're doing in general!
Create copies of your tree to share with all your family members. They can then share with their extended families, or they can even bring it with them to their next doctor's visit!
There are also online tools to help you keep track of your family's health information. The Center for Disease Control suggests using My Family Health Portrait, which is a free tool for collecting health history. You can save and edit at any time and can help you learn about your risk for certain conditions that run in your family.
We know these conversations may not be easy – many people are hesitant to discuss certain illnesses or health issues, but it's important to try to break down the stigma surrounding health. For some family members, it may be emotional to share, or some may have just forgotten details from the generations before them. You should be respectful while navigating this topic and can encourage hesitant family members by reminding them that sharing their medical histories may help protect the people they love from struggling in the long run.
Most importantly, remember to schedule a doctor's visit once you have this information. Even if you don't have the full picture, your doctor can help test you for illnesses your predisposed to and develop strategies for your future.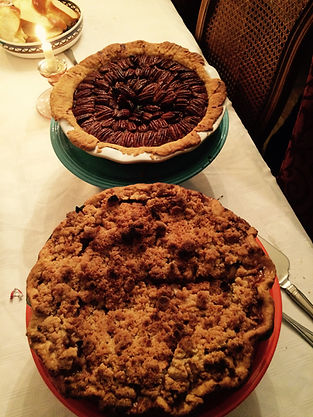 Stay healthy and safe this Thanksgiving. Regardless of how you celebrate, we hope you have a wonderful, joyful, and informative holiday this year.