To Improve Care During COVID, Libertana Embraced Telemedicine. The Results Were Critical.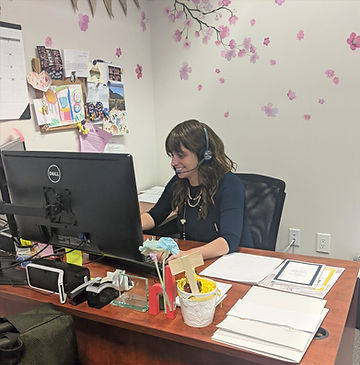 Over the last half-year, we've seen a revolution in telemedicine. With the COVID-19 pandemic making it difficult to administer many in-person health care services, home health care providers across the country have suddenly worked to incorporate telemedicine and virtual care into their toolkits.
At first, this proved to be a challenge.
In many ways, telemedicine contradicts decades of conventional wisdom within the home health care sphere. When it comes to providing best-in-class home health care, the traditional understanding holds that nurses and caregivers build true rapport with their patients through regular, face-to-face interactions. Telemedicine—in which patients and caregivers interface virtually, through the screens of their devices—was thought to be a lesser way to administer care and build the critical interpersonal relationships that often bolster patient outcomes.
Now, a half-year later, we've seen just how wrong this proved to be.
When the COVID-19 pandemic arrived in the United States at scale last March, traditional means of provisioning care were suddenly rendered inviable. With strict social distancing measures in place, caregivers and essential workers could no longer physically engage their patients without taking strenuous precaution. The populations most in need of home health care were often those most at risk of contracting severe cases of COVID-19, a cruel twist of fate that left those at their most vulnerable no longer able to personally receive the care they needed.
At Libertana, though, we constantly strive to harness and embrace the latest technology to increase our standard of care and improve patient outcomes. COVID proved no differently.
Our team quickly worked to utilize Google Meetings and GoToMeetings to connect virtually with patients. While we initially conceived of this as a stopgap measure—an unconventional solution for unconventional times—our team was shocked by what we saw. Fears that patients would be unwilling to share their symptoms or updates on their progress via GoToMeeting were quickly allayed within the program's first few weeks.
Sima Semmel, Director of Clinical Services at Libertana, said that "while the Libertana team initially feared patients would be unwilling to share their symptoms or feelings over virtual platforms, many have been very eager to keep their caregivers in the loop—a significant departure from what we had originally expected. This helps us build relationships and figure out their unique needs," Semmel said. "During this difficult moment, telemedicine has allowed us to provide a standard of care that is more personal and less transactional."
Semmel explained that many Libertana patients—starved for conversation after months of quarantine—saw telemedicine appointments as critical outlets for social interaction and communication. In some cases, patients shared more with their caregivers virtually than they would during in-person appointments.
After months of quarantine and social distancing, Semmel said that "our residents have come to look forward to all forms of human interaction—even virtually. Many have been unable to attend events in their communities or to visit with friends and family since March, making telemedicine calls some of their only regular opportunities for conversation. Instead of trying to get appointments over with as quickly as possible, many patients are more willing than ever to share. This improves our ability to offer high-quality care to those in need."