An Angeleno's Guide to the Olympics – Tokyo in 2021 and Los Angeles in 2028
The Games of the XXXII Games are underway. Branded as Tokyo 2020, but taking place in 2021, the Summer Olympics are finally here. A year later than intended, and without spectators, the worldwide sporting event remains an exciting and inspiring display of athletic prowess, teamwork, and perseverance.
Below are a few fun Southern California-themed facts about the games, ways you can take part in the festivities thousands of miles away, and how you can prepare for the 2028 Olympics in Los Angeles.
Southern California Schools are well-represented in Tokyo
If you're a Bruin or Trojan fan, you'll have plenty of athletes in Tokyo to root for. Our very own local powerhouse athletic schools, UCLA and USC, have a combined 106 Olympic competitors in the games. This total impressively surpasses all but 31 entire nation's delegations at the games. There are 205 total countries represented, so if UCLA and USC were to have a team themselves, they'd be larger than 174 countries' delegations. While the Bruins and Trojans may be arch-rivals at home, they'll be competing collectively for the red, white, and blue this summer.
Sports, Athletes, and local spots to participate in your own version of the games
Archery
American marksmen and markswomen will have their hands full of arrows at the games and the US team is made up of 6 sharpshooters who'll try to bring home the gold.
Did you know there's an archery range in our proverbial "backyard"? If you're inspired to give your hand at marksmanship, you can head to the Woodley Park Archery Range (just behind our main office) in the San Fernando Valley to take your shot at a bullseye or two.
And when the summer games come to LA in 2028, the future Sepulveda Basin Sports Complex will be built nearby. The Encino based complex will host equestrian, archery, and canoeing competitions.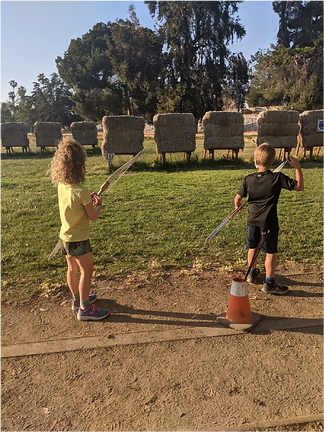 Skateboarding
Anyone whose spent time in California, is sure to have seen a skateboarder or two cruising down a street. For the first time ever, skateboarding is an official Olympic event in Tokyo. Several American skateboarders have a chance to medal – and many are looking to Zion Wright, who lives in Los Angeles, to do just that.
In 2028, rumor has it that the skateboarding competition will be held in Santa Monica and Venice Beach, two locations that were at the forefront of the now world-wide popular sport.
If you like to skate, there's no doubt you already know your favorite spots around the Los Angeles area. From Venice Beach to Gardena to Huntington Beach, there are skateparks, rails, and jumps to be found.
The Street competition at the Tokyo games will be held on August 4th and 5th. We'll be watching anxiously, hoping an American or two skate their way on to the podium.
Golf
For just the second time since 1904, golf is an Olympic sport. Southern California is well-represented throughout the golf squad. Before Danielle Kang was a pro, she grew up in Ventura County and attended Pepperdine. And recent British Open winner Collin Morikawa honed his golf swing growing up in La Canada Flintridge before he went on to UC Berkeley.
In 2028, the golf events will be held at Riviera Country Club in Pacific Palisades. If you're lucky enough to be a member, you already know how beautiful of a venue that will be for athletes in 2028. And if you're more of a casual golfer, no problem, there are countless municipal golf courses sprinkled throughout LA where you can hit the driving range or play a round with friends.
Beach Volleyball
An American beach volleyball team wouldn't be complete without Angelenos. In fact, a majority of the 8 Beach Volleyball team members are either from or live in Southern California. One highlight is Alix Klineman from Manhattan Beach. She'll be competing in the Olympics for the very first time with her teammate, April Ross, who hails from Newport Beach.
In the 2028 games in Los Angeles, the planning committee had several beaches to choose from for the volleyball competition. In the end, they settled on good ole' Santa Monica beach. If you're up for it, you can get some exercise, catch some sun, and play volleyball with friends on the very beach that'll host the games 7 years from now.
Surfing
Making its official Olympic debut in Tokyo, surfing is sure to be an entertaining show. Two of the four Americans competing, Caroline Marks and Kolohe Andino, grew up in nearby San Clemente. They'll bring their Pacific Ocean experience to the other side of the Pacific as they represent the United States.
In 2028, surfing will be held in both Santa Monica and Venice. In preparation for our local games, get out in the waves at either beach, hop up on a board to ride the waves that'll one day carry Olympic athletes.
Rock Climbing
Another first this year – rock climbing, or "Sport Climbing" as it's officially called, is an Olympic sport. Rock climbing has grown in popularity in recent years, and it's inclusion at the games will undoubtedly grow the sport further.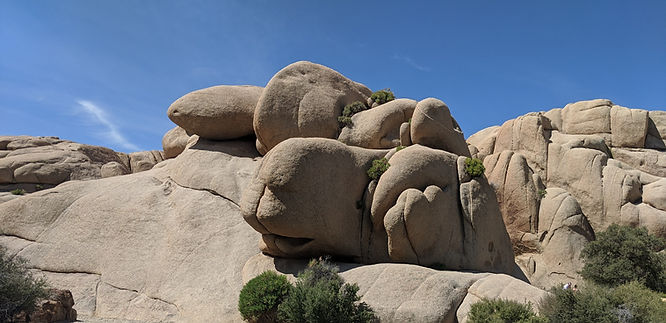 Across the Los Angeles area, there are many spots to go on an outdoor rock climbing adventure. Joshua Tree is an acclaimed climbing destination, considered by many to be the "mecca" of Southern California climbing. Additionally, Echo Cliffs, in the Santa Monica Mountains is a frequently visited spot for advanced climbers. Get out to those cliffs!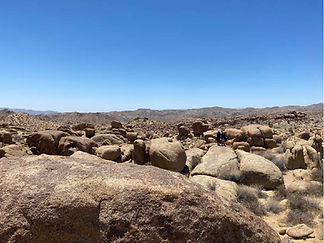 Sport Climbing has yet to be confirmed for the 2028 Olympics in Los Angeles. Be sure to watch this year's event to support this awesome new competition and its impressive athletes. As popularity for climbing continues to grow, we can only hope that the International Olympic Committee will decide to include the sport at all games moving forward.
Regardless of how the games turn out, it's great to see so many young, local athletes representing the Los Angeles region. If you get a chance, enjoy some the local spots to replicate the Olympic sports we've listed above. It's extra special to compete at the same locations Olympic athletes will populate in 7 years.
We wish all the nations the best of luck throughout the Olympic Games – especially those from Southern California.
Bring home those Gold Medals to the Golden State!