Celebrate Healthy Aging Month with Reinvention
The number of Americans over the age of 45 grows every year. We have a greater understanding of the importance of physical and mental health, diet, and exercise than ever before. With this increased awareness and knowledge, our society lives longer, more fruitful lives. As we live longer, it's important to recognize the importance of healthy aging. How can we all live longer, more joyful, and peaceful years in the latter stages of life? There's no one simple answer to this question, as individual preferences and circumstance will vary. This September, for Healthy Aging Month, explore a few of our ideas to get the most of your latter years and truly age healthily.
1. Positivity
The connection between mental and physical health is well documented. Living in the present, and managing anxiety are vital to a healthy state of mind. While one should never suppress their emotions in an attempt to maintain a false state of perpetual bliss, viewing the world with a bias towards positivity is a great asset. It may be cliché, but stopping to smell the roses, recognizing the gifts we possess, and seeing the glass as half full can help us get through difficult times. To age healthily, a positive mental outlook works wonders.
2. Gardening
As we enter our later years, physical limitations may arise, but maintaining an active hobby helps our minds stay sharp, our health strong, and provides purpose. In September, with the sun still bright, and the weather warm, taking up gardening is a great way to stay active. You can learn about plants, flowers, biology, and chemistry. And maintain a reasonable level of physical activity that promotes mental well-being. Curating a garden not only helps mitigate stress, but it also improves the aesthetics of your yard! By tending a garden, you help perpetuate life – assisting the cycle plant life, insect development, and even bird health. Catching some rays from the sun (when well-protected with sunscreen of course)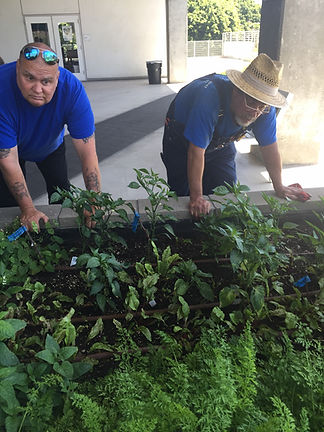 3. (Re)Discover the Joy of Learning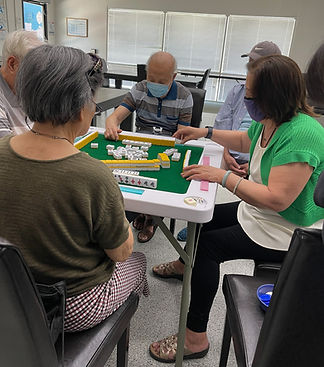 As we get older, it's natural to lose our motivation to take up new activities. Especially when
it comes to intellectual endeavors. But to maintain mental acuity and an intellectual curiosity, it's never too late to pick up a new hobby. Whether it's joining a book club, learning a new language, or committing to solve that pesky New York Times Crossword Puzzle, it's vital to take up new challenges. Book clubs can provide social connection, expose you to new topics, and stretch your boundaries. Learning a new language exercises unique, often under-utilized portions of the brain. And crossword puzzles stimulate memory, recall, and build confidence upon completion. Whatever your cup of tea may be, be sure to flex those intellectual muscles every now and again.
4. Health is Key
If you've been feeling a bit slower, or less motivated lately, use this month to recommit to boost your overall health. Exercise is one way to improve your mood, get the blood flowing, and stretch those muscles. You can also use this month to take a visit to your doctor for any check-ups, tests, or vaccines you've been putting off. Think of it as a New Year's Resolution, but one that you'll actually stick to! Once you go to those appointments, your mind can be put at ease, and you'll feel accomplished for prioritizing yourself. And don't forget about dental hygiene! Whether it's a voluntary teeth whitening appointment, or just a traditional cleaning, oral care is vital to maintaining a clean bill of overall physical well-being.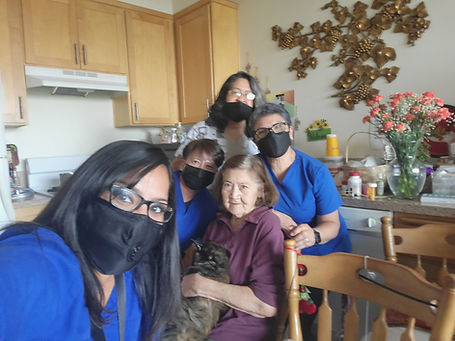 Whatever you decide to do this month, take a moment to appreciate what you have, and all the life experiences that have made you who you are. We only get one ride around this pale blue dot – and the later years of our lives are a valuable time to recognize our accomplishments, accept our shortcomings, and push to be the best versions of ourselves. It's never too late to start.