Investing in Staff, Culture, and Clients

Investing in staff is a new development in the workplace, but one that should've been utilized decades ago. An organization is only as effective as its employees and for employees to be productive, it's vital they are supported. Libertana has prioritized this concept.
We see a direct line from the way our employees feel about working at Libertana to the quality of care our clients receive.
With this mindset, we consistently explore creative ways to ensure our employees feel supported and personally enriched. We believe that by investing in our staff, we not only improve our services – we bolster our employees' personal development, decrease turnover, and inculcate a sense of mutual dependence.
That's why we've implemented our Tuition Reimbursement Program. The transformative power of education is near and dear to the heart of Jonathan Istrin, our Executive Director. Because this is a priority, we've committed to reimburse different types of secondary education for our employees.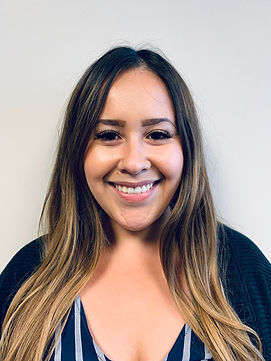 Devin Martinez, a Libertana Transition Coordinator for the California Community Transitions Program enrolled in Libertana's Tuition Reimbursement Program to supplement her tuition while pursuing a bachelor's degree in Health Care Administration at CSU Northridge. She generously offered some insights into how her participation in the program has impacted her.
When she found out about the program, Devin shared that it helped her view her employer in a new light "I know that Jonathan (Istrin) studied Health Care Administration himself and by offering this program for employees, it immediately made him more approachable." He was no longer seen as merely an employer, "but also a humanizing leader who provides a good support system to his employees."
The reimbursement program helped ensure that Devin would not be burdened by significant school loan debt, which can often be incredibly burdensome.
Devin's career in health care stemmed from her deep drive to help others, particularly those in her community. She was also motivated to follow in her sister's footsteps, who is a nurse.
In addition to the educational impact, Devin's degree allowed her to take on more responsibility at Libertana, as she "had the opportunity to cover her department in a management capacity. Growing within my department is really important to me." The financial support the reimbursement program provided her enabled her to grow within her existing position and adequately prepared her for additional professional responsibilities.
We hope that other organizations follow in our staff investment footsteps, as it's clearly paying dividends in our work culture. "I don't have friends who've been given this opportunity by their employers, I really think it helps with retention and serves as an important factor in ensuring employees remain and perform well within an organization."
Devin shared that her favorite part of her job is the relationships she's been able to curate with her clients. Her educational journey is not over either, as she's recently enrolled in a master's program in Occupational Therapy. She's utilizing Libertana's Tuition Reimbursement Program for this degree as well.
We're so proud to be able to support our staff in their educational goals. We truly believe it's a win-win-win – benefitting Libertana employees, the organization, and our valued clients.