Sunshine and Good Times with Libertana
Summertime is officially upon us! This summer season at Libertana, we're focused on getting outdoors, eating healthy, and finding new ways to create better health outcomes for our clients. We're already busy with several events and programs for our employees and clients. Here's what we've been up to the last few months: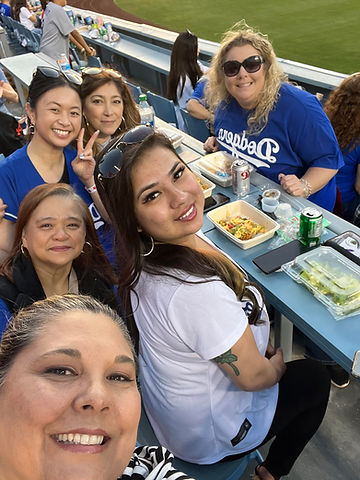 On June 14th, Team Libertana attended the Dodgers vs. Angels game at Dodger Stadium. We had a blast watching our home team win! Everyone got to sit very close to the action in the outfield. We enjoyed eating Dodger dogs, hanging out, and watching the game together. Our leadership team is always look for opportunities to enjoy each other's company outside of the office. We're looking forward to more company events throughout the summer!
Check out how well our community garden is doing. As you can see, we have been looking after our garden with the same attention and care we provide to all of our clients.
Throughout the spring and early summer, Debra has been growing her tomatoes. They're growing fast! Additionally, people are using the microgreens in their salads and burgers. They're so delicious that some folks enjoy just eating them plain. Everyone is excited to see their little plants grow up. We're happy to have created a healthy, communal activity that our team members can enjoy year-round.
In other news, our Remote Patient Monitoring (RPM) program is going well with our assisted living waiver (ALW) clients at La Coruna. The initiative was launched in the early spring and has recently gained more traction. We're observing our clients' vitals and have our very own Marilyne keeping an eye on their health and making calls to the client if needed.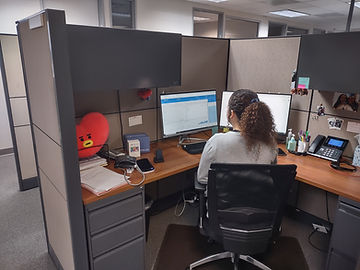 RPM will help provide preventative treatment, increasing positive outcomes by being able to address an issue before it gets too serious. For example, we can monitor changes in blood pressure and address the issue before the client has a stroke or other serious health outcome. In short, this program will help us make a lasting impact on our clients' health. That's something to celebrate!
Stay tuned for more exciting updates from Libertana throughout the summer. From our family to yours, we hope the beginning of this new season brings you warm weather, outdoor activities, and relaxation.